Hi, I am Care,
The Supreme Goddess of the Entire Internet!
I live in the virtual reality of Panda Bear's Playhouse.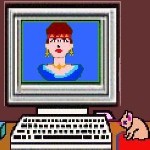 You can find me on the computer in the playhouse!
Here's my friend Willy the Webworm! I call him WWW for short.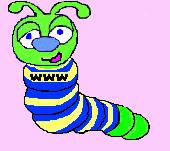 Enjoy the story of what happened to me when I first came to the playhouse.
Read Care, Supreme Goddess of the Internet and other books on the Storybook Shelf.

Copyright © 1999-2011 Carol Valleau All rights reserved